Pricing

We do not charge a call out fee. Locations within 10km Berwick will be inclusive of the first hour onsite. Locations outside this distance will be charged a minimal travel fee.
Standard Onsite Call: - Desktop & Peripheral Support
Infrastructure Onsite Support: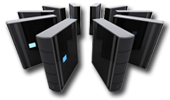 Billing Information:
Minimum 1 hour including travel time charged for on-site calls.
Service Hours are invoiced in 30 minute increments after the first hour.
Prices Exclude:
Prices/Charges quoted are exclusive of 10% GST.
Conditions:

All prices quoted are for labour only, any parts/items (software and hardware) will be charged at an additional cost.
Service hours are Monday to Saturday via agreement of both parties, should you require a technician to work outside of the agreed hours, an additional charge may be applicable at the discretion of the Greening Computer Services technician.
Any week-end services attract a minimum of two hours including travelling time.
All pricing is negotiable and discounts apply to large jobs that are 3 hours or longer.